The lectures held during the Summer School are led by academics and practitioners with outstanding career records. Students also have the unique opportunity to meet with witnesses to history, politicians and representatives of international and Polish institutions.

Katarzyna Maniszewska
Summer School Director; CEE: The Road to Democracy
Dr. Maniszewska is an expert in security issues, journalist and philologist. Her research focuses on the history and development of political extremism and terrorism with particular emphasis on media coverage of terrorism. She is a member of the Scientific Board of the Terrorism Research Centre and lecturer at Collegium Civitas University, Warsaw, Poland. Her academic publications include two books on the history of terrorism as well as numerous papers devoted – among other issues – to the role of the media (incl. Internet and social media) in the strategies of terrorist organizations. In her papers she points out the significance of media-literacy and public education in enhancing the traditional counterterrorism measures. Dr. Maniszewska is the Vice-Rector for International Relations at Collegium Civitas.


Paulina Piasecka
Security Issues and Central Europe; Terrorism and Hybrid Warfare
Dr. Paulina Piasecka is an expert in the area of international terrorism and cybersecurity. She is a former senior expert in the Counter-terrorism unit of the Ministry of Interior and Administration of the Republic of Poland, and head of the unit for Non-Military Security (Department of Legal and Non-Military Affairs) at National Security Bureau, Poland. Dr. Piasecka was a participant of the US State Department "International Visitor Leadership Program" in the area of cybersecurity. She is Deputy Director of the Terrorism Studies Centre at Collegium Civitas, Deputy Head of Information Analysis Institute at Collegium Civitas, and a lecturer at Collegium Civitas. She is a co-author and editor of publications on cybersecurity, information analysis, and international terrorism and counterterrorism.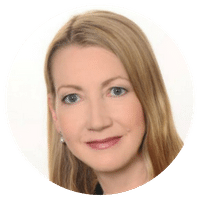 Alexandra Richie, DPhil (Oxon.)
Between Hitler and Stalin
Dr. Richie is an historian specializing in Germany as well as Central and Eastern Europe. She wrote her doctoral thesis at the University of Oxford on The Political Manipulation of History in East and West Germany. After graduating, she worked for the Boston Consulting Group (London) restructuring industries across Central and Eastern Europe before returning to Oxford as a Fellow of Wolfson College where she taught History and Political Philosophy. She is the author of Faust's Metropolis: A History of Berlin which was named one of top ten books of the year by American Publisher's Weekly, and Warsaw 1944 which won the Newsweek Teresa Torańska Prize for best non-fiction book of 2014 and was long-listed for the Charles Taylor Non-Fiction Award. She has contributed to many articles, documentaries, radio and television programmers. She is a Presidential Counsellor at the National World War II Museum, New Orleans, U.S.A. Dr. Richie is a Co-Founder of the Summer School.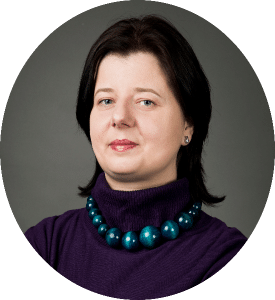 Monika Nowicka
Project 2020: Technology and Society
Dr Nowicka is a sociologist and an expert in integration of immigrants issues. She conducted research on integration of Polish immigrants in Iceland, integration of UE and third country nationals in Poland. Her other fields of research interest are urban studies, history of the city and citizenship. She is an author of papers on immigrant and city issues and co-author of reports on hate speech and civic competences. Dr Nowicka is the Deputy Head of the Department of Sociology at Collegium Civitas.

Maciej Kozlowski
Jewish Heritage
Dr. Kozlowski is a native of Poland and has been a writer, editor, journalist, diplomat, political émigré, and prisoner of conscience. He is the author of numerous articles and books including Landscapes Before the Battle," a group of historical essays awarded by the Solidarity Prize and The Forgotten War, a history of the Polish-Ukrainian War, and many others. Since 1990 in the Polish Diplomatic service. Between 1990-1994 served as DCM, then Charge d'affairs of the Polish Embassy in Washington. Between 1999-2003 ambassador of Poland in Israel. 2003-2013 Director of Department and ambassador at large for the Polish-Jewish relations in the Polish Ministry of Foreign Affairs. Professor at the Collegium Civitas in Warsaw. Lecturer in many Polish and foreign universities.

Guest Speakers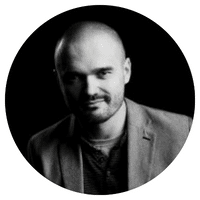 Roland Zarzycki
Guest lecturer, Terrorism and Hybrid Warfare; CEE: The Road to Democracy
Roland Zarzycki holds a PhD in mathematics and in humanities. He is a researcher, academic teacher, speaker at international conferences, research and social projects manager/coordinator. Since 2013 he is a member of the Academy of Young Scholars and Artists in Wrocław and since 2015 a member of the Polish National Council for the Development of Social Economy at the Ministry of Family, Labour and Social Affairs. He collaborates internationally on political issues related to sustainable & participative cultural policies (LOCOP network), bilateral investment treaties (Institute of Global Responsibility) and public debt (Comité pour l'abolition des dettes illégitimes). In 2010-2011 Dr. Zarzycki co-authored Wrocław's successful bid for the title of European Capital of Culture 2016, a project abandoned by the municipality of Wroclaw and contributed to the successful bid of Timișoara for the title of European Capital of Culture 2021. He co-founded PANATO co-op, 2B Fair foundation, Słodowa Island 7 initiative and other grass-root social initiatives. He co-authored and coordinated numerous social, cultural, and educational projects, is interested in social and political economy, critical political thinking and the role of fantasy and ideology in everyday life. He is a publicist, activist, and vegetarian. Dr. Zarzycki is the Vice-Rector for Academic Affairs  at Collegium Civitas.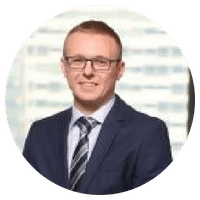 Krzysztof Kasianiuk
Guest lecturer, CEE: Road to Democracy
Dr. Kasianiuk is an expert in Polish political system, leadership, and transformation studies. He analyzes political processes from systems perspective. He published in noumerous journals and authored a book on Polish modern parliamentarism: "Gra polityczna w parlamencie. Anatomia zjawiska" (Political game in parliament. Phenomenon's anatomy"). He is a member of Collegium Civitas faculty and teaches methodological courses. He is a member of Institute of Public Policy at Collegium Civitas, where he works on the evolution of Polish governance institutions. He cooperates with many Polish based and international research teams and organizations.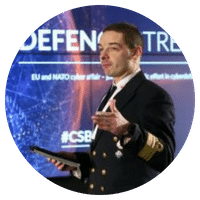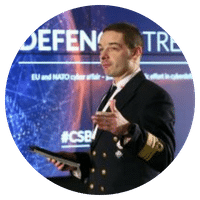 CDR Wiesław Goździewicz
Guest lecturer, Security Issues and Central Europe
CDR Wiesław Goździewicz (Polish Navy) graduated the Faculty of Law and Administration of the University of Gdańsk in 2002. He then joined the Armed Forces and started his military career as a junior legal officer at 43rdNaval Airbase in Gdynia. He has also served in Public International Law Division of the Legal Department of the Ministry of National Defense. Since October 2009 he has been assigned as the Legal Advisor to the Joint Force Training Centre in Bydgoszcz. Apart from providing legal advice related to the daily functioning of the Centre, his role includes providing training on the practicalities of International Humanitarian Law application and legal aspects of military operations, from conventional warfare to space and cyber operations. CDR Goździewicz has given lectures as a guest speaker for the National Defence Academy (War Studies University) in Warsaw, Naval Academy in Gdynia, Kazimierz Wielki University in Bydgoszcz and NATO School, Oberammergau. He is an author of several articles and other publications on the topic of IHL application in contemporary military operations. Expert of the Kościuszko Institute in the field of cybersecurity.

Łukasz Jurczyszyn, Ph.D.
Guest lecturer, Genocide: From Radicalization to the Unthinkable
Dr. Łukasz Jurczyszyn is a political scientist, sociologist, chief analyst of the Weimar Triangle Department at the Polish Institute of International Affairs in Warsaw (government think-tank) in charge of French affairs. He is the director of the Center for Sociological Interventions at the University of Collegium Civitas in Warsaw and lecturer at Collegium Civitas.  He serves as the national coordinator of the European Commission research program DARE (Radicalisation and Dialogue About Equality). DARE is focused on two types of radicalization (far right and Islamist) and on security policy in the EU as concerns countering radicalization.  Previously, Dr. Jurczyszyn participated in the research program "ÉMERGENCES of the City Hall of Paris (2009-2012): Understanding Violence in Russia. Experience of War, Terrorism and Extremism". He is the recipient of the prestigious "Eiffel" scholarship awarded by the Ministry of Foreign Affairs of France (EGIDE) and the French Ministry of Science and Higher Education. He is the author of dozens of scientific and analytical publications in Polish, English, French and Russian.

Dr. Wojciech Szewko
Guest lecturer, Terrorism and Hybrid Warfare, Security Issues and Central Europe
Dr. Wojciech Szewko, former Polish Deputy Minister of Science, is a lecturer at the Terrorism Research Centre, Collegium Civitas, assistant professor at Institute of Homeland Security, UTH, and the president of Foundation of International Cooperation and Development. He is an expert on Islamic Jihad (ideology, organization, tactics), international terrorism, and international relations in the Middle East and Asia. Dr. Szewko speaks 5 languages (with various level of proficiency).
Previously, Dr. Szewko served as a lecturer at Warsaw University, Academy of Defense, Academy of Humanities and as an expert with the National Center for Security Studies. Dr. Szewko served as the president of the Polish Chinese Foundation for Communication and Cooperation. He was an advisor to the Prime Minister and to the Head of the Office of Ministers and also served as Deputy Minister of Science (2003-2004).

Konrad Niklewicz
Guest lecturer, Terrorism and Hybrid Warfare, Security Issues and Central Europe
Konrad Niklewicz, managing deputy director of the Civic Institute, was a member of the European Commission's High-Level Expert Group on fake news. His research focuses on European & social affairs, Public Relations, Social Media and communication strategies. Author of many papers, he recently published "Weeding Out Fake News: An Approach to Social Media Regulation" (Brussels: 2017), Hardly seen and rarely heard? European Commission generated presence on Polish social media (Sprawy Międzynarodowe, 2018, 71/2). In the past, Konrad Niklewicz served as the spokesperson for the Polish Presidency of the Council, deputy director of the Government's Information Centre, Undersecretary of State at the Ministry of Regional Development and the secretary of Prime Minister's Advisory Council. He was also a visiting lecturer at the University of Warsaw. Before joining the public sector and the academia, Konrad Niklewicz worked as an editor of the economic section of Gazeta Wyborcza daily. In 2005 – 2007 he was Gazeta's correspondent in Brussels.