Main Content
About Us

Security and Society in the Information Age is a project to present global topics from the unique perspective of Central and Eastern Europe. This is through educational programming in the form of study abroad, faculty-led programming, and symposia. Courses are designed with the region serving as a case study. They are taught in English and are aimed at ambitious students who are eager to really engage in and out of the classroom.
Continue Reading
---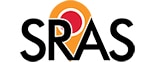 The Student
We are looking for ambitious students, those looking for a different experience and new perspectives. Our faculty are passionate about the subjects they teach and expect and encourage students to contribute actively to the discussion and dynamic.
Why Poland?
At the core of our program and course development we focus very intently on this question. We look at the history and current events in the region and how they naturally support the topics we present. Poland is in a unique position to provide new perspectives on global topics.
Continue Reading